In-Office Counseling Services
Virtual Counseling
WHAT'S GOT YOU FEELING STUCK?

We'll get to the bottom of what's going on and create a solution-focused plan for moving forward if you're "stuck" in any of the areas below.
We offer traditional in-office Counseling Services and Distance Counseling via secure video sessions.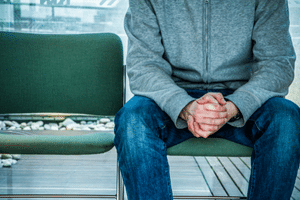 If general Anxiety, Social Anxiety, or a specific fear is disrupting your daily life.
Learn more about Anxiety Therapy
If you're feeling depressed, sad, or just generally lacking motivation.
Learn more about Depression & Feeling Down

If you're bored, unsatisfied, or burned out with your current career.
Learn more about Career Counseling

If you're struggling with the loss of a loved one, friend, pet, or relationship.
Learn more about Grief Therapy
Marriage and Couples Counseling:
If you're wanting to work on relationship dynamics with your partner/spouse.
Learn more about Marriage and Couples Counseling
If past decisions or events are haunting you and causing sadness, guilt, or regret.
Learn more about Trauma and Unresolved Issues
If you've been diagnosed with an illness or experiencing a chronic illness.
Learn more about Adjusting to Illness
If self-defeating thinking patterns are limiting your potential.
Learn more about Low Self-Esteem
DUI and Substance Abuse:
If you need or just want to create a healthier lifestyle.
Self Care:
You simply want to learn more about yourself and would just like a "tune-up".
Other:
Your situation is unique. If you don't quite relate to any of the areas outlined above, send us a brief message or give us a call to explain your reasons for starting counseling.  We'll see if we might be a good fit for you and provide referral options if it's determined that someone else might be better suited to help.
Read more about why we get stuck - and steps to getting unstuck - here. 
Take the first step towards positive growth and change, call us or text 813-515-9602 today or send us a message (it's confidential!)
---